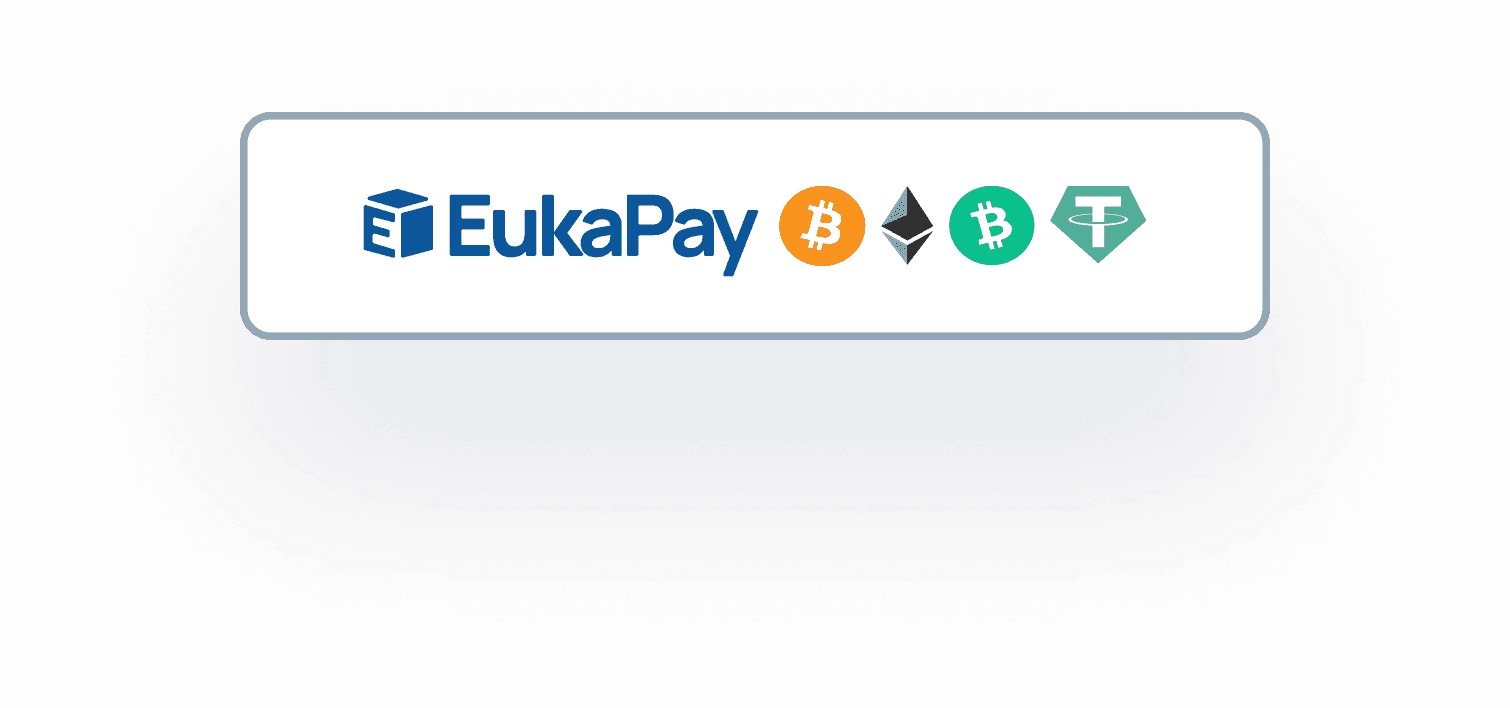 Global
Accept cryptocurrency payments in your online store with EukaPay's API integration designed to help you capture new customers.
Stable
Instant conversion of crypto to CAD at a locked-in exchange rate to remove price volatility. Never take custody of crypto.
Seamless
Manage all transactions from EukaPay products in one place. Integrate with Quickbooks and Xero to streamline your reporting.
Safe
Protect yourself from fraud and chargebacks as transactions with crypto, like cash, are final because no third party can reverse the charges.
Support for global currencies
Support for 100+ crypto wallets
Payout in 130+ currencies and 50+ countries
How it Works
Set up the API Integration
Your development team can reference our API set-up guide, which includes all documentation and code they need.
We convert crypto to CAD
Your customer can pay with 5+ cryptocurrencies from +75 wallets straight from checkout. Payments are transacted at a locked-in exchange rate.

EukaPay then instantly converts the cryptocurrency into CAD without price volatility for both parties.
Get paid in CAD
Converted funds are settled in CAD into your bank account within one business day.